VEGANISM IN TARTU: A STUDENT PERSPECTIVE – Yesu (MAURITIUS)
(Whether you're vegan, plant-based, vegetarian, or just trying to eat healthier and include more vegetables in your meals, I hope this post is useful to you 😁 )
Can you be vegan in Tartu?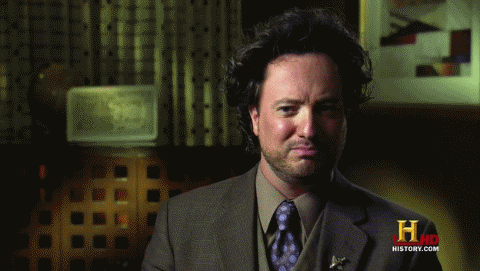 source: https://www.reactiongifs.us/is-such-a-thing-even-possible/
Before coming to Tartu, I have to admit that my biggest concern was whether I was going to have to survive solely on potatoes and onions. Would fruits and vegetables be available when winter comes and snow takes hold of the land? Is it possible to survive the cold while avoiding animal products such as wool and fur? DO THEY EVEN HAVE TOFU IN ESTONIA?
Fear not my fellow grass-eater: I'm here to tell you that the whole vegan thing is easy as pie here in Tartu!
1. GROCERIES
Source: https://i.kym-cdn.com/photos/images/original/000/661/359/c6a.gif
When it comes to grocery shopping, your nearest convenience stores (which are usually 5 minutes away if you're living in the dormitories) are always packed with the basics, including fresh fruits and veggies, oats, cereals, and plant-based milk such as soy, oats, and almond milk. These also feature a decent range of plant-based goodies such as v-yogurts and burger patties, which are often marked with a green "vegan" label to make your shopping easier.
                [The vegetable section]

 A fifteen-minute walk to the city center, however, will reward you with access to the vegan sections of bigger supermarkets such as Kvartal's Maksimarket, Tasku's Rimi and Kaubamaja.
[ vegan sections at supermarkets ]

We're talking brownies, chips, protein and chocolate bars, smoothies, rice cakes, cream desserts, lattes, mayo, spreads, cheeses, sauces, frozen yogurts, salads, marinated tofu variants, and an assortment of mock meat and sausages that would easily satiate the fiercest munchies. If you want it, they have it- and in the vegan option fam!
I'm not even kidding, I gained 5 kilograms since I came here.
If you're trying to be thrifty (like me), it always pays to take a walk through the clearance aisles after classes, as there is almost always something on sale. You don't know real joy until you've copped that fancy spicy hummus tub at 50% off, trust me.
2. EATING OUT
While the traditional Estonian diet heavily features meat and dairy, eating plant-based at restaurants or canteens is not difficult. The different university cafeterias that I have been to all had affordable vegan options, whether it meant ordering buckwheat/potatoes and salads, or a la carte items such as the vegan risotto (offered by the library cafe). Furthermore, most restaurants/pizzerias/bars/pubs here have vegan items on their menus, ranging from pizzas and pasta to burgers and fries. A couple of all-vegan restaurants also operate throughout the week, conveniently close to the city square. A comprehensive list of those can be found by using the free veg-restaurant locator service Happy Cow.
                       [Wall-art at GenGöök] – source: https://www.instagram.com/p/BnR8azdnOwk/
You also don't want to miss-out on GenGöök's weekly Tartu Vegan Brunch, which features ever-changing creatively-themed menus.
They also provide very affordable all-vegan meals and soup throughout the days of the weeks, and burgers and fries during the evenings.
(This is where you start considering getting that gym membership!)
3. CLOTHING AND OTHER THINGS
Source: https://i.imgur.com/0V5YsLm.jpg
If you're a level 5 vegan (or are more familiar with veganism-related concerns than most) – you know by now that it isn't just about food, but also about boycotting any product that contains animal ingredients. This includes items such as toiletries and clothing.
Fortunately, cruelty-free soaps, shampoos, toothpaste, deodorants, etc are quite easily found in common convenience stores. I would recommend going to the Lõunakeskus mega-mall (easily accessible through a free bus which departs from outside the Kaubamaja) for a humongous variety.When it comes to clothes, you'll be happy to hear that non-animal material clothing such as polyester or heavy cotton are available here, and usually at a much lower price than their animal-based counterparts. Retail outlets such as H&M and New Yorker perpetually have jackets and sweaters on sale, and most items usually have a list of the materials used in their manufacturing on a label at the seams.
If you're into thrifting, Tartu has quite a lot of thrift stores to choose from. Humana is the nearest one to the university district, while the slightly more distant Uuskasutuskeskus (yes, I know) offers an unmatched variety of second-hand items.
So whether you're a veg-head considering studies in Tartu, or a student here considering that veg-head life- chill fam, it's all good in this hood.
Source: https://media.giphy.com/media/xT0BKk9aPtLzKJiUi4/giphy.gif