TIPS FOR THE MOST CONVENIENT ARRIVAL TO PÄRNU – VOJIMIR (MONTENEGRO)
First of all, congratulations to those who got admitted to their study programs at the University of Tartu! Now it's the right time to plan your trip to Estonia and book the tickets while they're still cheap.
Here are some tips for a stress-free moving to Pärnu for the future students of Wellness and Spa Service Design and Management program.
1) By plane
To be honest, we have to admit that Estonia doesn't have the most central position in Europe. This means that, in order to come here, it's very likely that you'll need to take at least one plane.
The closest international airport to Pärnu is the one in Tallinn (TLL). Estonian national airline Nordica flies regularly from Tallinn to some 15 European cities, mostly in Central, Northern, and Eastern Europe, with a few other seasonal flights. IMPORTANT: if you booked a ticket with Nordica, and on the departure day you notice that on your gate a plane from a different airline is waiting for you, there's no need to panic. The reason for this situation is the cooperation between Nordica and Slovenian airline Adria and Polish LOT, which occasionally "replace" Nordica on their routes.
However, since Tallinn is not Frankfurt, London or Istanbul, you may consider using some other airports with a wider choice of connections as well. The airport in Riga (RIX) is less than three hours bus ride away from Pärnu and is the busiest airport on the Baltics. Here, you are most likely to fly with airBaltic.
Both airports serve low-cost companies.
TIP: Sometimes you may find ridiculously cheap plane tickets with low-cost airlines, but we all know that if you want to include the luggage, the price is going to be much higher. Therefore, some of our students use the option to send the luggage to Pärnu by bus, while they fly for a low price. However, this method requires exceptional organizational skills.
2) By bus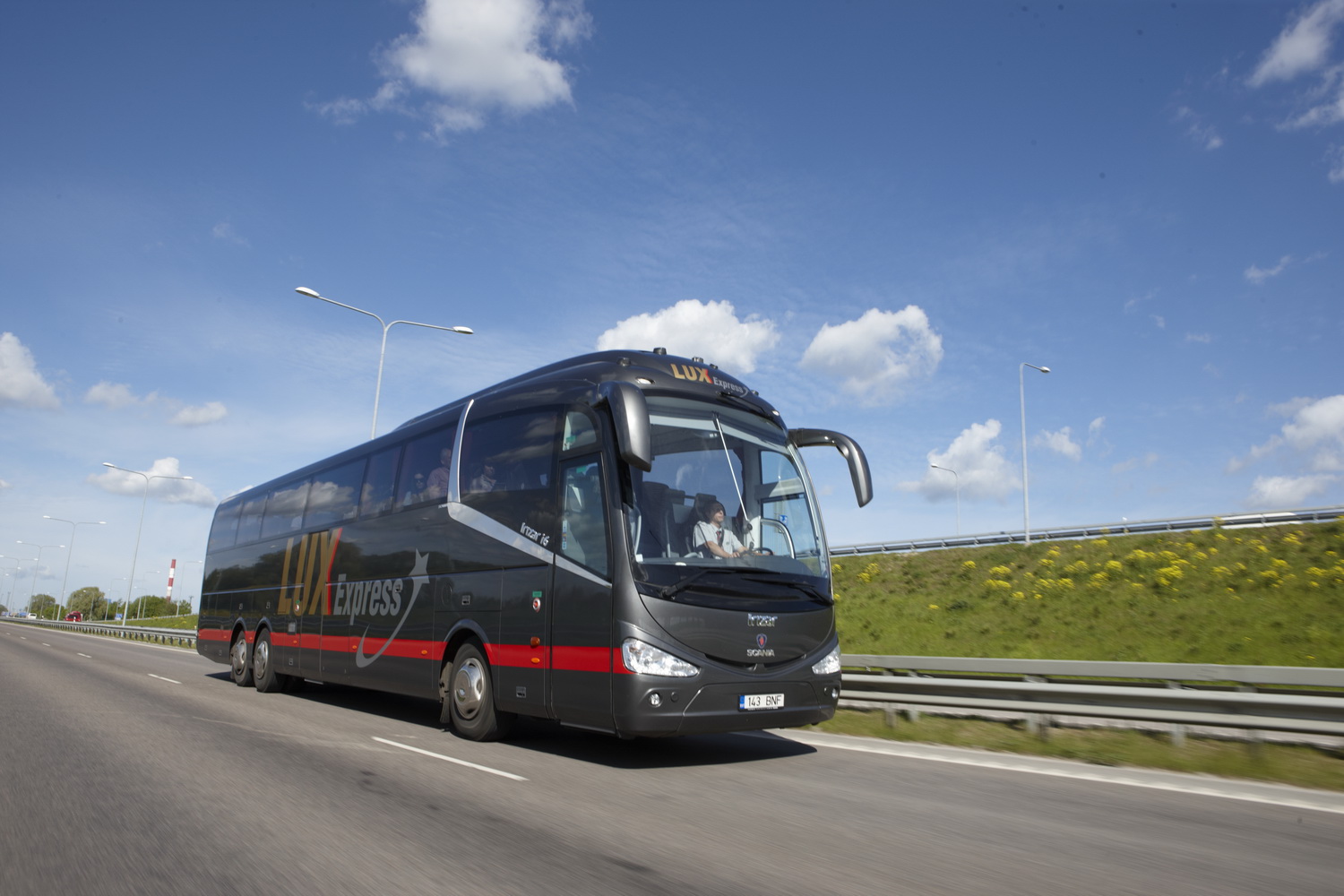 After landing in Tallinn or Riga, you'll need to take a bus.
Unfortunately, there are no direct bus connections from Tallinn airport to Pärnu, which means you'll need to use the public transportation first in order to reach the bus station. Although the airport is very close to the city, so that you can walk to the bus station, you would probably prefer to take a bus number 2 (goes every 20 minutes) and hop off at the stop "Bussijaam". The ticket costs 2 euros, but if you have ISIC card, the price is 1 euro. For the exact times check: https://soiduplaan.tallinn.ee
From the Tallinn bus station, buses go to Pärnu every 30-60 minutes and it takes around 1 hour 50 minutes to get there. The most frequent companies are Lux Express and Taisto Liind. If you want to travel like a real Estonian, you are going to buy a bus ticket online on https://www.tpilet.ee or https://luxexpress.eu and print it out or simply show it on your phone. If you buy the ticket a week in advance or earlier, you can travel for only 1 or 2 euros. Note that prices of the same ticket may be different depending on the date and the website you use.
TIP: If you are using airBaltic and/or Lux Express services often, take PINS loyalty card, collect the points and enjoy the discounts. More information here: https://www.pinsforme.com/ee-ee
From the airport in Riga, there are three buses a day that go directly to Pärnu – Lux Express and Ecolines (https://ecolines.net). The full ticket price is around 15 euros, but most of the bus companies offer discounts for students or people up to 26 years old.
3) By ferry
The option particularly convenient for Finnish and Swedish students. While the ones who come to Tallinn from Helsinki have a wide choice of ferries that go every half an hour, the ones coming from Stockholm have the option to take the ferry at 17:30, and they'll be in Tallinn the next day at 10:00. For the exact schedule check http://www.ts.ee. No matter where do you come from, you will take the abovementioned bus number 2 to the stop "Bussijaam" and then take a bus to Pärnu.
TIP: The later the ferry departs from Helsinki, the cheaper the ticket is.
4) By train
On the other hand, students from Russia have the option to take a train to Tallinn. It goes once a day and takes around 15 to 16 hours from Moscow and a bit more than 7 hours from Saint Petersburg. More information here: http://www.gorail.ee
Although it is possible to come to Pärnu from Tallinn by train, it is not the most convenient option, since it takes more time than a bus (2 hours 20 minutes), it's usually more expensive and the train station in Pärnu is pretty far away from the city center. However, you can find more details here: http://elron.ee