AN UNEXPECTED THING THAT I AM MISSING WHILE AWAY FROM ESTONIA: FOOD – KATERINA (RUSSIA)
Have you ever heard about Estonian cuisine before arriving here? I doubt you have. Coming from Russia, I didn't feel much of a difference between the products of the two countries, to be honest. But I must confess, I was taking all Estonian for granted – before I came to Italy for my Erasmus.
I think you are all aware of what Italian food is, so there is no need to describe all the tasty dishes, fruit and vegetables which I'm eating here every day. But there are some things I'm desperately missing as I am away from Estonia. Here are my TOP-10 products which can be found here and you might love them as I do.
1. Keefir
This is my favourite which I miss most of all. It is so refreshing and a little bit sour, this drink is a perfect substitution of dinner if you want to keep fit. Due to the process of fermentation it actually contains a little bit of alcohol. But don't worry, you might get drunk only after the sixth bucket of keefir only if you, of course, manage to survive after the fifth one. Jokes apart, it is a very healthy product, although not all the people like its taste. Anyway, go to the closest supermarket and you'll find it there.
2. Hapukoor
Another common product which can be added almost to any dish is hapukoor or sour cream. I have to warn you: diary products in Estonia are extremely tasty, so don't be surprised that I'm talking about them so often. As for me, hapukoor goes well with literally everything. However, people usually say I'm crazy, so be careful, but give it a try in any case.
3. Kohuke
This is the most appropriate product to make your Monday morning a bit sweeter. A cottage cheese-like chocolate glazed piece of true happiness which also can be easily found in a diary products section. And alike keefir and hapukoor, kohuke is loved by everyone I know. People report on Facebook of missing kohuke in their countries a lot. The same do I as I write this post.
4. Dipikas
I never liked chips. I find they are too dry and salty sometimes. But my life has changed when I tried first to dip them into dipikas. Having your drink by your side you just forget about everything else, you keep dipping them unless you realize it's over. That's a sad but real story, trust me.
5. Puder
Back to healthy food. In Russia as well as in Estonia, it's quite common to start the day with puder, or porridge. I was actually surprised by the variety of them produced in Northern countries because I always thought this is a feature of Slavic cuisine. However, Estonians have a huge variety of porridge, too. Anyway, if you are a fan of a really-truly-indeed healthy way you need only a pack of puder and water. It usually takes upto 6 minutes of boiling it, and your breakfast is ready. If you want to cheat a little like I do, you should admire puder boiled in milk with two spoons of strawberry jam on the top. Delicious!
6. Rukkileib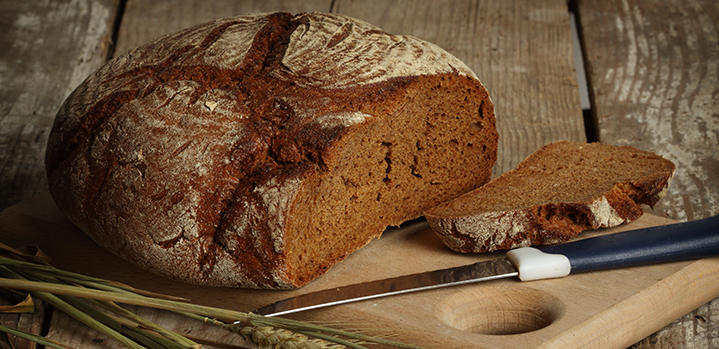 I'm not a fan of bread; usually I prefer to eat a sweet croissant or a piece of pie. Only after going away from both Estonia and Russia, I realized how much I miss the rye bread. The strong and slightly spicy taste of it should be experienced by every foreigner. A funny fact about me is that rye bread was the first thing I asked my friend to bring for me to Italy, so now you know which souvenir you can take back home. It's approved and easy for transportation.
7. Seljanka
An outlier in my collection since you can taste it only in cafes or restaurants, but it really deserves to be here. This soup is a perfect dish for your lunch. It contains different kinds of meat, vegetables, and it has a very delicate taste. Actually, you can also add a big spoon of hapukoor in there, and eat it with rukkileib. I swear if you try it once, you'll never forget it.
8. Viineripirukas
On first sight it looks like a hot-dog that you can by in the supermarket. But it's not. To be honest I haven't figured out yet what's so special about just a small pie with a sausage inside… Maybe the secret is in the slightly sweet mustard that makes its taste so delicate. Maybe it's about the puff pastry gently enveloping the sausage. In any case, you definitely have to give it a try. By the way, it perfectly goes as a snack in between the classes.
9. Šokolaad
Almost last but definitely not least, here comes the dessert. Due to the prohibition of unsanctioned advertisement, I won't say the name out loud but you can easily find it out because there is even a brand store in the city center. As well as you can find it in any usual supermarket. Whatever you take, it tastes great, so I definitely recommend you to try all of the varieties. However, please note: when you go to the brand store, try not to take a big amount of money with you, otherwise you are going to spend it all!
10. Glöögi
None of you would be surprised if I tell you that it's so very cold in Estonia sometimes. This drink is the best way to warm up your body and your brains. In fact, the Christmas market situated on Raekoja plats offers you different kinds of glöögi, and that's a perfect stop on your way to guess where ― the library! Just have some sips of this hot and tasty drink and you are motivated again to study hard.
Terviseks! And appreciate what you have now, that's not only about food though.