5 REASONS TO STUDY PHILOSOPHY IN THE MODERN WORLD – ANASTASIIA (UKRAINE)
I have a confession for you: I have always dreamt to become a philosopher. In contemporary world it is not something that you should be proud of because people may easily consider you a lunatic or a strange person.
"Philosophy, really? But why?"
In the world of startups and media giants such as Google and Facebook, philosophy is out of fashion.
People want to become IT-specialists, business administrators, lawyers, or economists, open their startups or have a great career with some world-famous company. And this is completely understandable: these professions have good salaries, these skills are very practical and you may have an interesting career path.
Philosophy in the modern world has a very suspicious reputation. Why does somebody even want to study all these old guys who are telling all these abstract things such as existence, life, death, and happiness? What are the practical implications? What is the point?
So, here is my 5 top list of reasons why you should not underestimate philosophy so much:
1. PHILOSOPHY HELPS YOU TO BETTER UNDERSTAND YOURSELF
Let's admit it: from time to time you find yourself at night not sleeping and thinking about your life and what is the meaning of everything that happens to you. Why does not chocolate make you happy anymore? And why are some people so unjust? What does it mean to be truly happy in the end?
Own thoughts do not help a lot, religion seems very authoritative and your friends look also so lost as you do. But if you ask philosophers, they provide you different answers to these questions, so you can choose one that suits you the most. You can better understand what does personal happiness mean, what is good and what is beautiful. You will find out that something things are more important to you than others and according to this knowledge build your own life path.
2. PHILOSOPHY TEACHES YOU HOW TO THINK CRITICALLY AND INDEPENDENTLY
But philosophy never gives you ready answers to all these main questions, so philosophy is never authoritative. You may choose independently what you really like and then argue why you choose that.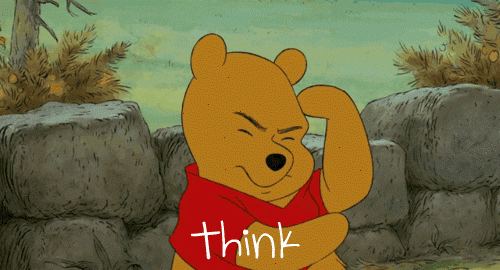 So, philosophy will teach you to think independently and critically. One day you will see that you are always asking questions about every new information that you received (and nowadays in the era of fake news it is a must-have skill). You will always be sure that you are doing this not because everybody does this but because it is very important for you.
3. PHILOSOPHY TEACHES YOU TO SEE THE SAME FROM DIFFERENT POSITIONS AND BE CREATIVE
Understanding that there are very different answers to one question also helps you be more tolerant and kind. You will see that there are so big variety of opinions and this makes us unique, make us interesting to each other and to ourselves. So you will stop simply resent to your friends if they have a different opinion but you will start to ask them, why do they have it. You will better understand them and you will accept and appreciate people for their personality.
And that makes you see more broadly. So you will boost your creativity, you will start to think originally and new cool ideas will flow into your mind.
4. YOU CAN APPLY ALL THESE SKILLS IN ANY JOB THAT YOU WANT TO HAVE
Critical and independent thinking, creativity, tolerance are the skills that will help you in whatever you will do in your life. So, to study philosophy is actually very beneficial because these pieces of knowledge will help you through all your life even if you decide to change several professions.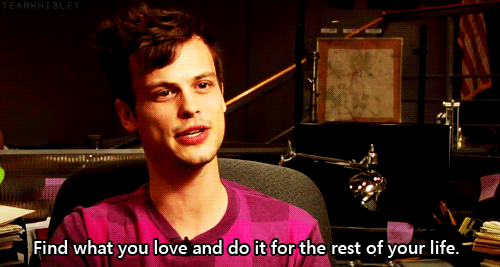 For example, philosophy helps me a lot with my job in graphic design. Because of it, I have become more creative, I also better understand how to make a beautiful design because I know human nature and the laws of beauty. I also can critically think and decide what is the best choice and how to make our designs more user-friendly.
Philosophy also helps me in creative writing because it inspires me and gives me a lot of ideas that I want to reflect on in my stories.
5. A LOT OF FUN TO STUDY
Philosophy is not boring at all. Because you may apply philosophy to any subject, one day you may find yourself studying cybersex (as I do) or contemporary media culture or everything else that inspires you. You will also have very interesting discussions with your friends and classmates thinking on the books that you read or modern phenomenon that happens in our life.
Is virtual reality real? What is the danger of cyberwar? How does Facebook change our relationships?
You will think about these questions daily and who knows maybe one day you will write a book that will be cooler than Black Mirror.
If you are ready to start your journey in the philosophical world but you do not know from where to start, subscribe on my telegram-channel (only in Russian) where I post some interesting thoughts and ideas from philosophy every day.
Written By:
Anastasiia Babash (Ukraine)
MA in Philosophy